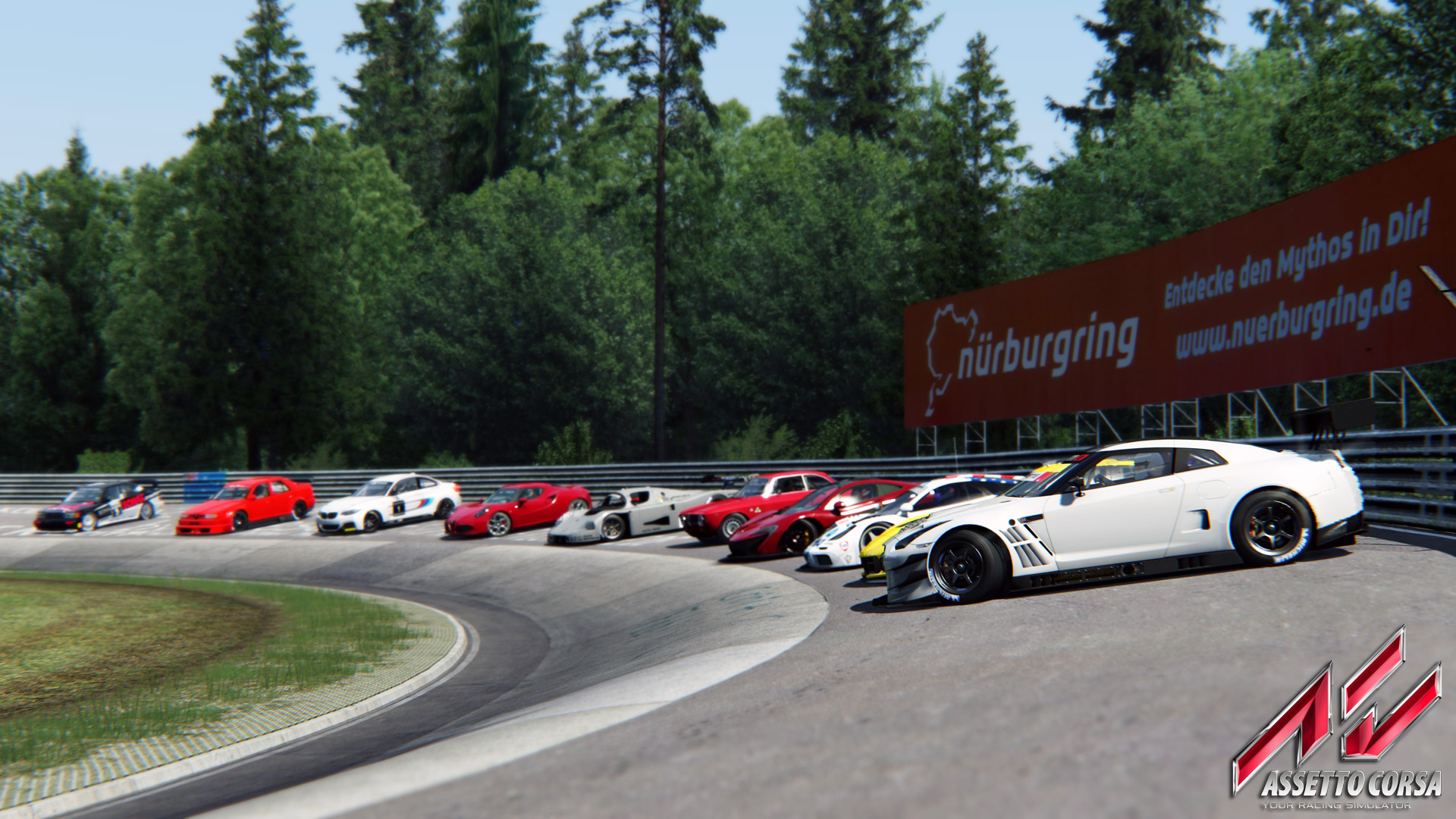 Welcome to DREAM PACK 1, the first add-on content pack ASSETTO CORSA.
This package adds to Assetto Corsa the legendary circuit of Nurburgring-Nordschleife and ten new awesome cars. The circuit has been reproduced for the first time in a PC racing simulation using the Laserscan Technology, that guarantees the maximum level of precision in reproducing each detail of the track. The selection of cars has been choosen by the gamers who voted their favourite models, and it consists in a perfect mix of vehicles of different classes, type and ages, ready to satisfy any taste of Assetto Corsa users!
- Features the legendary Nurburgring-Nordschleife circuit in three all-new layouts: Nurburgring-Nordschleife, Tourist, Endurance.
- Features the Bridge To Gantry mode, that allows to simulate the real track day rules of Nurburgring.
- Features Alfa Romeo 4C, GTA and 155 Ti V6 '93
- Features BMW M235i Race car
- Features GM Corvette C7r GTE
- Features McLaren P1 and F1 GTR
- Features Mercedes-Benz 190E EVO II and C9
- Features Nissan GT-R NISMO 2014 GTR
Steam: