Admin

Posts: 21430
Joined: 01 Feb 2012, 06:42
Has thanked: 6031 times
Been thanked: 6037 times
cut the sign off and keep doing 80
---
Moderator

Posts: 14137
Joined: 15 Mar 2012, 17:47
Has thanked: 7766 times
Been thanked: 5064 times
Se7en wrote:Then I would advise you not to drive here if you ever visit Serbia

You can see such things on almost all roads here. And the police uses that to set traps for drivers. Say you're getting out of the city where it was 50 km/h. You see the sign up ahead that reads 80 km/h, so you speed up and reach that speed. Not even 100 meters later, there is a 60 km/h sign for god knows what reason. And 200-ish meters down the road is a police car with a speed camera.

If you drive on that road all the time like I do, you don't speed up past 60.

I assume it's like that with most Slavic countries, if not all!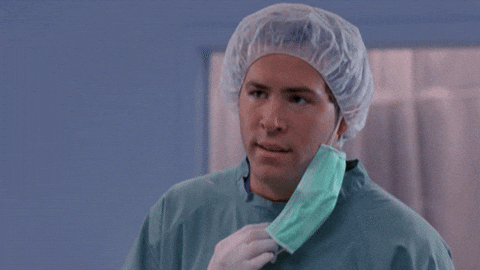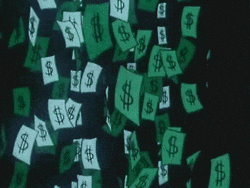 That is just insane! Here it is 30 or 50 in the villages/cities, and 60 or 80 on country roads. For the rest of the road, not 100 meters or something
Pig Pen: boy, these lonely long highways sure grind the souls of us cowboys.
-
Keep the bugs
off'n your glass and the bears off'n your ass!
---
Moderator

Posts: 4901
Joined: 15 Mar 2012, 12:16
Has thanked: 1954 times
Been thanked: 2955 times
Contact:
That second gif is pretty much the answer to the question!
"Every time I learn something new, it pushes some old stuff out of my brain."
---
Donator

Posts: 4244
Joined: 15 Mar 2012, 09:05
Has thanked: 1598 times
Been thanked: 1596 times
Same here. If there's crossroads, fuck cares about living and stuff. That or they trust us lol.

90 for roads with 1.5m+ shoulder, 80 for less than 1.5m shoulder roads, 70 for crossroads. So when you're coming onto a point where a road meets a main road you just slow down 10kmh or just dont slow down at all. Between your speedo error% and the speed camera error % you wont get a fine
---
Admin

Posts: 21430
Joined: 01 Feb 2012, 06:42
Has thanked: 6031 times
Been thanked: 6037 times
it doesn't help when AI is doing 140+
---
VIP

Posts: 2197
Joined: 27 Mar 2012, 06:47
Has thanked: 2639 times
Been thanked: 1932 times
Road To Black Sea: Landscapes
With over 222,000 square kilometers of forest covering the Balkans region, drivers can expect to see a wide variety of landscapes and nature across our upcoming map expansion for Euro Truck Simulator 2, Road to the Black Sea.
Home to some of the most diverse vegetation found in Europe, these mixed forest regions are a beautiful sight for any driver passing through its various landscapes.
We are sure you will enjoy exploring what these beautiful countries have to offer, including the scenic backdrops you will find along your journey.
Make sure to add Road to the Black Sea to your wishlist on Steam!
Source: https://blog.scssoft.com/2019/07/road-t ... capes.html

---
VIP

Posts: 2197
Joined: 27 Mar 2012, 06:47
Has thanked: 2639 times
Been thanked: 1932 times
---
Admin

Posts: 21430
Joined: 01 Feb 2012, 06:42
Has thanked: 6031 times
Been thanked: 6037 times
soooo they got good year on board? that's awesome actually
---
VIP

Posts: 2197
Joined: 27 Mar 2012, 06:47
Has thanked: 2639 times
Been thanked: 1932 times
Sure looks like it, big brands ftw

---
Admin

Posts: 21430
Joined: 01 Feb 2012, 06:42
Has thanked: 6031 times
Been thanked: 6037 times
ETS2 is getting traction, no pun intended
---